IMAT 2022
September 12–15 | New Orleans, Louisiana, USA
Our booth is located at #436 next to ASM Membership Lounge, see Event Map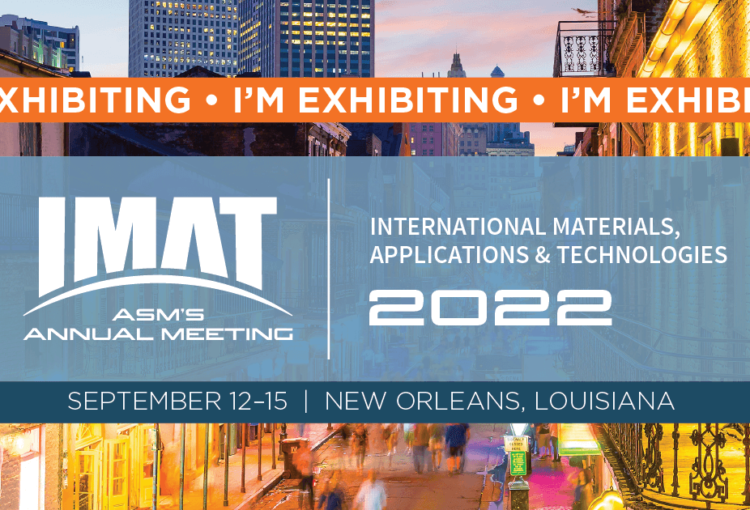 IMAT, the new ASM International annual meeting, will bring together all of ASM's committees and six affiliates, along with industry partners, to create a conference and exhibition with a strong focus on application-oriented, real-world materials technologies that can be used today and into the future. The conference and exhibition will include a wide range of technical sessions, education courses, keynotes, networking, and an exposition.
MS&T 2022
October 9 – 13, 2022|Pittsburgh, Pennsylvania, USA
Our booth is located at #835 opposite to the Sales Lounge, see Event Map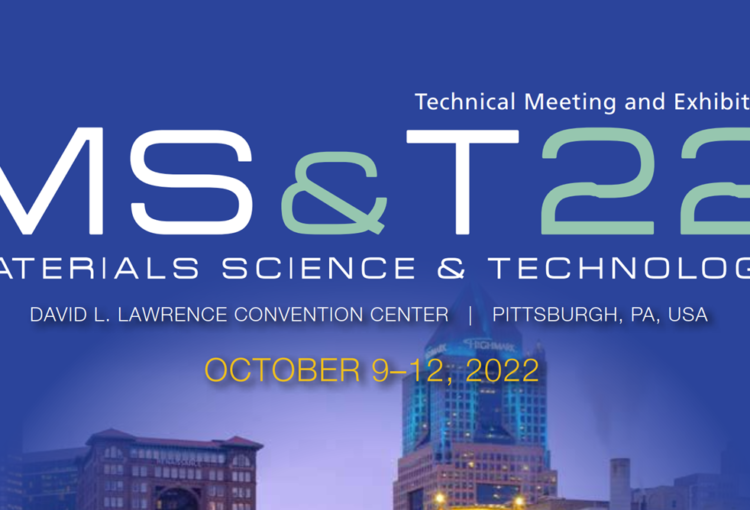 The Materials Science & Technology (MS&T) technical meeting and exhibition series is a long-standing, recognized forum for fostering technical innovation at the intersection of materials science, engineering, and application. At MS&T, you can learn from those who are on the cutting edge of their disciplines, share your work with the leading minds in your field, and build the valuable cross-disciplinary collaborations unique to this conference series.